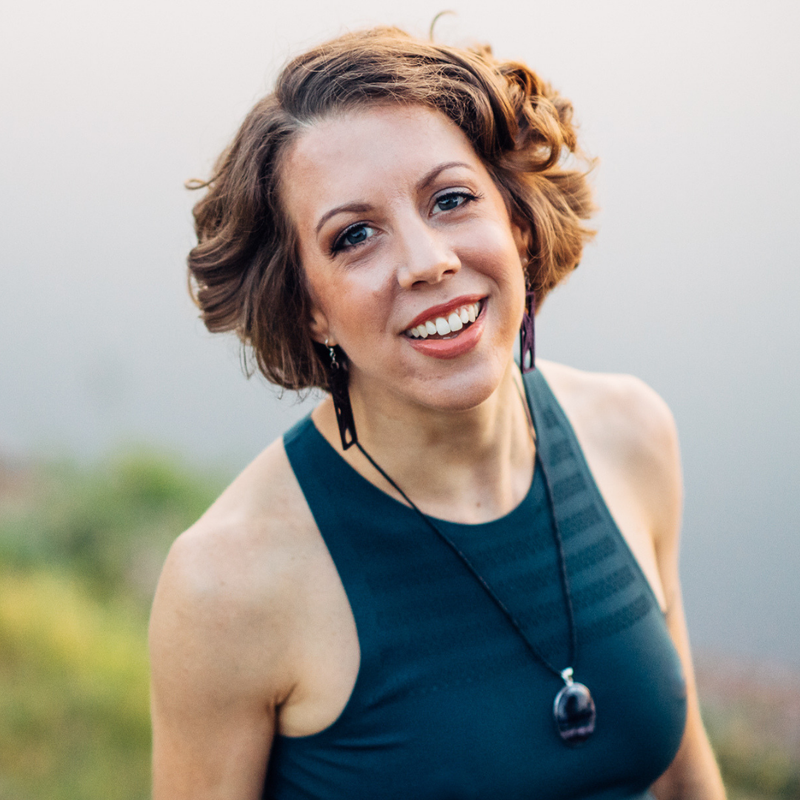 Audrey Holst helps really smart people release harmful and outdated self-help tropes so they can heal from burnout and overwhelm and create a life that makes a difference. Her coaching combines over a decade of experience teaching yoga and mindfulness with deep knowledge of the nervous system and extensive training and work as a Certified Professional Coach. Audrey is also the author of an upcoming book that teaches people how to live more sanely in a stressed-out world and she leads a monthly virtual gathering called the Standing Still Collective, which prioritizes healing, rest, self-care, and community. She believes that productivity is not the only path to transformation, and trusts that everyone has the ability to connect to their inner fortitude through the wisdom of their nervous system and the resilience of their mind and body.
Disrupting Balance Statement:
I am Disrupting Balance by honoring people's real needs over the status quo.
Connect with Audrey:
Fortitude and Flow Website
@fortitudeandflow on Instagram and Facebook
More about TRE
TRE stands for Trauma Release Exercises. It is used for people that have experienced trauma but it's also commonly used for people who just want to release stress and tension from their bodies.
It operates off of the knowledge that after stress happens our bodies should naturally physically shake to release the event. We've become so good at "holding our shit together" that we actually shut down this natural response. The design of these exercises is to fatigue the body in a way that the natural shaking mechanisms can come back into play.
There are 7 exercises used which you can learn about on YouTube.
The shaking will be very weird to you in the beginning. It will feel like you have no control over your body and it will naturally shake or rock or vibrate your pelvis and legs. Your breathing may be deep or slow and sometimes the vibration may rock all the way up into your shoulders! You are always able to control the shaking by straightening your legs or rolling over to your side.
NOTE***This probably isn't something that you would want to do everyday in the beginning but maybe every other day, and if it feels like too much just do it when it feels needed.
---
Listen to Disrupting Balance on Apple podcast and Spotify.
Enjoyed the episode? Please share.
And...don't forget to subscribe, rate and review.
Interested in telling your story on the podcast? Follow the "Be My Guest" link on the website.
Follow me on social media @disruptingbalance on Instagram, Facebook, Twitter & Pinterest.
Get the latest updates in the Balance Disruptor community.
---
Hanifa Barnes, Esq, MBA is a speaker, decision strategist, and seasoned executive, who has nearly 15 years of experience in personal and professional change management. She is a wife and mother of four who is an operations leader by day and building her dream career by night.
For booking and press inquiries please follow the website link to "Contact Us".